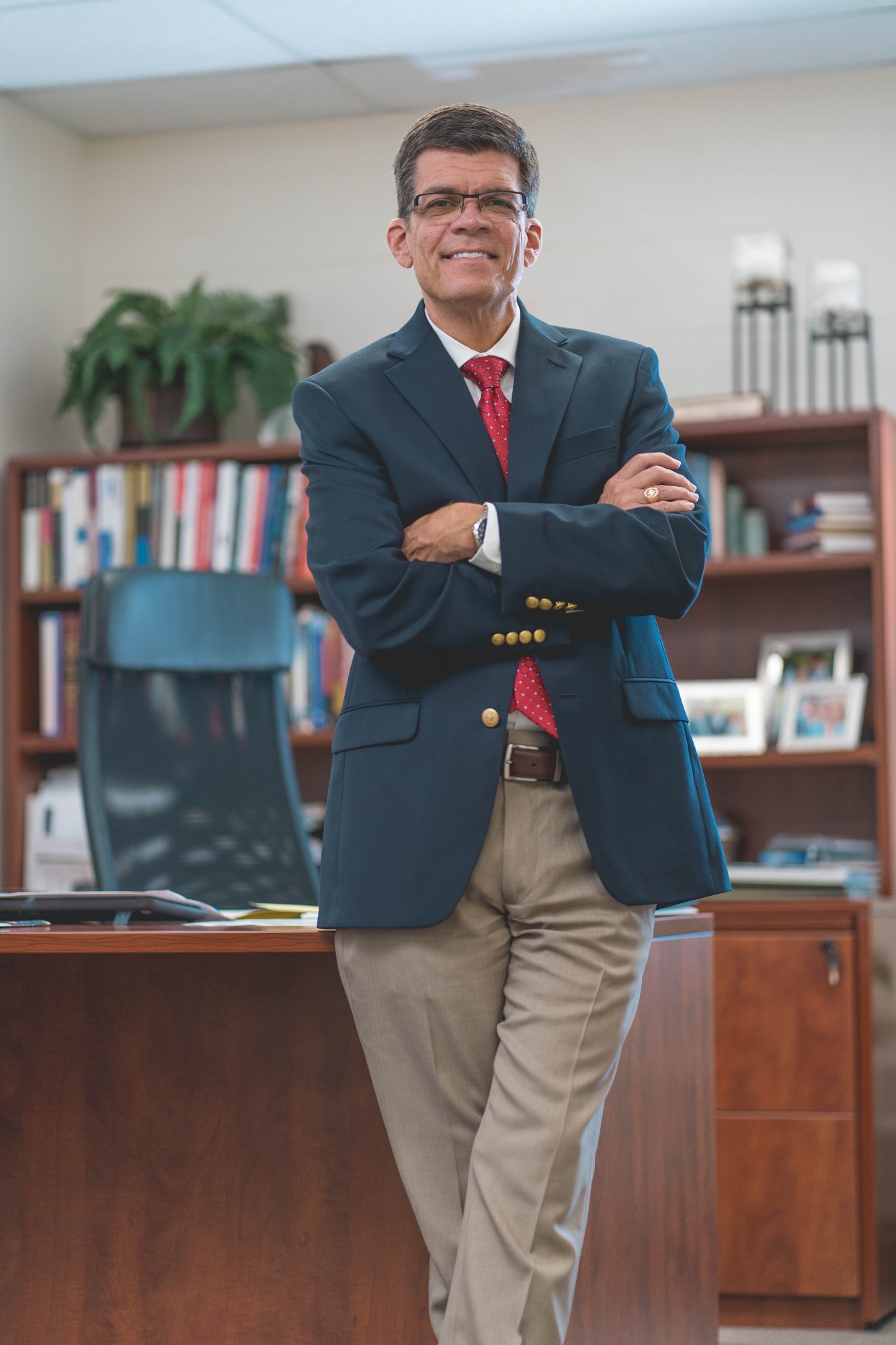 Meet Dr. Smith
Dr. Cy Smith is an MCS alumnus who has been on staff since 1992. He has served as a teacher, coach, assistant principal, secondary principal and now our superintendent. Cy and his wife Joy, also an MCS alumus, are the proud parents of two adult children: Ryan (MCS '15) and Brooke (MCS '17).
Email Dr. Smith or contact him at 419-756-5651 x 218.
Our Mission
Assisting the Christian home and church by teaching solid academics rooted in a Biblical worldview.
Our Vision
Mansfield Christian School is committed to training future generations to live a life consistent with a Biblical worldview. Our desire is to provide students with a caring environment that emphasizes excellence with the godly wisdom necessary to impact their culture for the glory of Jesus Christ.
Core Values
Partnership with Families - We team with Christian families and their churches in educating their children.

Biblical Worldview - Scripture is the revealed Word of God and is taught as Truth.

Caring Christian Educators - The teachers are the living curriculum and provide exceptional care for every child.

Spiritual Formation - We equip and inspire each student to live and serve as a spiritually mature follower of Christ.

Excellence - The pursuit of excellence underlies all that we do academically, creatively and athletically.