Daycare Done Right
Christ-centered care for children ages 18-36 months, designed to love children, keep them safe, and prepare them for the next stage of life.
Join Our Daycare
Our daycare currently has limited openings. Please provide the following information and our Daycare Coordinator will be in touch with you shortly.
Let the Little Children Come to Jesus
The early stage of a child's life is a critical time for them to form the foundation of love and security to carry them through the rest of their lives. At MCS, we provide nurturing childcare for children ages 18-36 months that provides adequate structure, creative exploration, and age-appropriate lessons so your child is ready to enter our Pre-K program. This is all done while modeling the love of Christ in every encounter.
MCS Daycare
Available for ages 18-36 months
Daycare hours are 7 AM-5:30 PM, Monday through Friday and follows the school's yearly schedule
Weekly Cost: 5 day $190 per child per week , 4 day $162 per child, $130 3 day, and a $45 registration fee per child
To enroll, fill out an online application. You will then be invited to complete the interview process. Students that are approved for enrollment into the daycare are approved for admission to continue throughout PreK - 12th grade.
We currently have a waitlist for our daycare. Families can be added to the waitlist after completing the application process.
Ask a Question
Questions? Please provide the following information and we will be in touch with you shortly. To talk with MCS Daycare immediately, please call 567-560-2077.
Summer Day Camp for Preschool to 6th Grade
In addition to daycare throughout the year, MCS offers summer day camp for children three years all the way up to children who have just completed 6th grade. Camp is nine weeks long (June-August) and is held from 7 AM-6 PM Monday through Friday. Campers participate in outdoor education, activity-themed weeks, Bible lessons, field trips, and more! All children under six years old must have a current physical including all immunizations.
COST:
$40 registration fee per child

$170 per child per 5-day camp (K-6th)

$120 per child per 3-day camp (K-6th)

$170 per child per 5-day camp (3-5 yr old)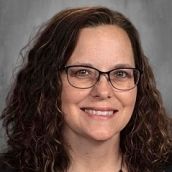 Copyright © 2023 Mansfield Christian School. All rights reserved.
AFFORDABLE EDUCATION FOR ALL
New Ohio legislation just made private education affordable for all!
MCS is seeing a surge in demand from Christian families, and there are limited openings left in 2024.
Applications for the 24-25 school year will open on January 1, 2024.