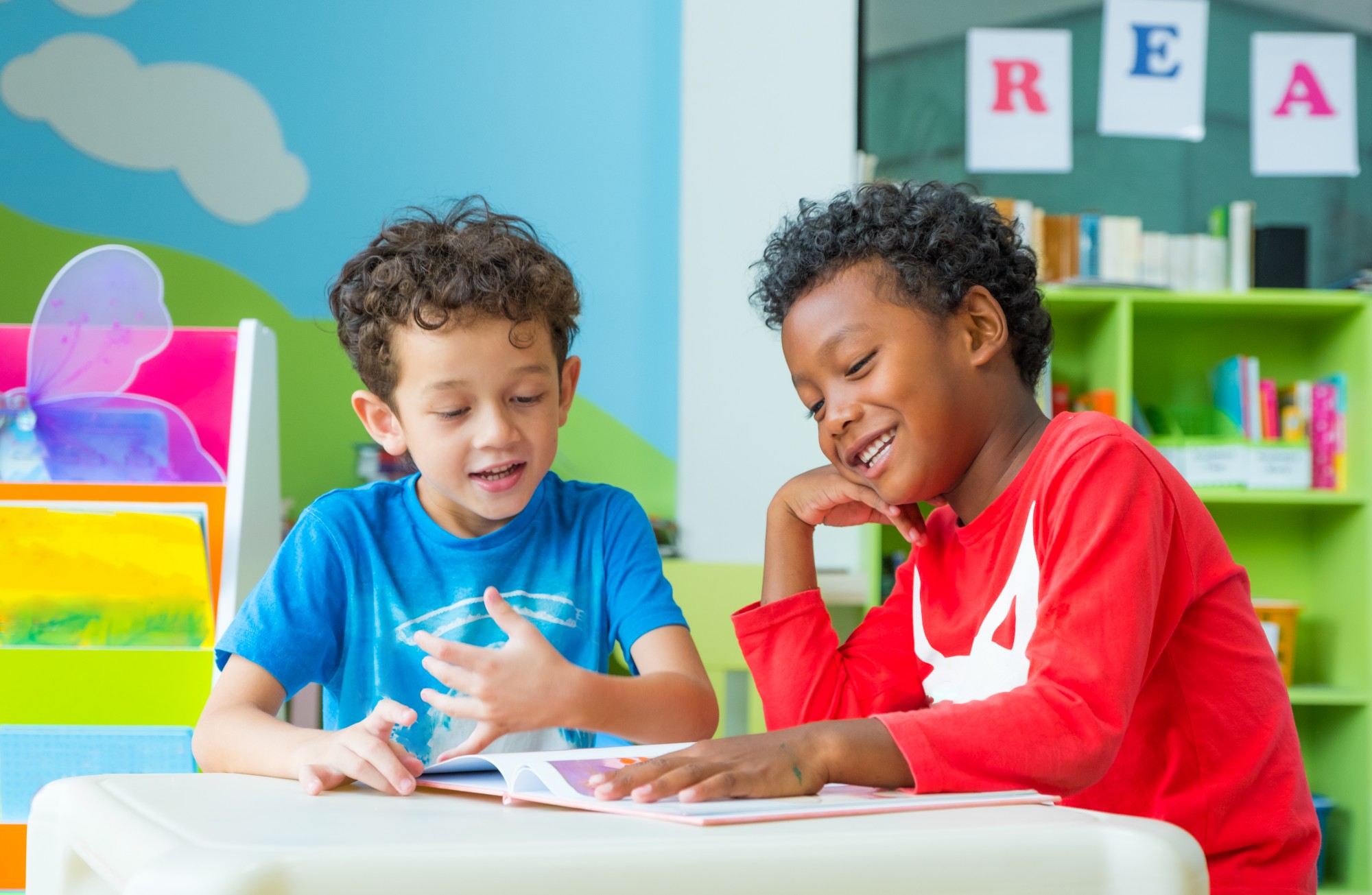 Bottom line: you want what's best for your child, regardless of what "everyone else" is doing. Whether the default choice in your social circle is public school or private school, you owe it to your child's future to research options and weigh the pros and cons of each educational model before deciding where to enroll.
Public School
Certainly, public schools have benefits, most of which are related to money and convenience. You are already contributing tax dollars to cover the cost of education and other services, including transportation and specialized services for students with special needs. In most cases, you don't have to worry about a long commute to school and can find a number of ways for your child to get involved with extracurricular activities as well.
While the affordability and convenience of public school can make daily life a little easier–no small consideration when raising a family–there are many other factors to consider.
Private Christian Education
Unlike public school, private school does come with a tuition bill, and sometimes (though not always) you may need to drive or carpool outside your neighborhood to get your child to your top choice. It's important to take some time to consider how these factors will play into your family's lifestyle.
When considering the long-range impact of their child's education, however, most parents find that the positives outweigh any challenges by far.
Consider the benefits that come with choosing a private Christian school:
Study after study shows that students learn better with the more individualized attention that comes with smaller class sizes. Most private schools boast a very low teacher to student ratio, providing the best setting for academic growth.
Many private schools, including Mansfield Christian School, have locked doors, cameras and buzzer entry systems, as well as a check-in/check-out procedure in place to ensure that only safe, approved visitors and students are in the building at any given time. Extra security measures are also taken at school-wide events, assemblies, and chapel times.
But safety isn't just physical. A good private Christian school will look out for your child's spiritual welfare, creating a place where they can learn and ask questions within a solid context of faith. For many students, their private school community becomes extended family, and their parents know they are leaving them with someone they can trust.
Not every child who attends public school, of course, is poorly behaved, just like not every private school student is perfect! However, when you are able to choose a community that aligns with your beliefs, you know you are choosing an overall positive environment for your child, where your family and cultural dynamics will be supported, not swept aside. When teaming with other parents and teachers who build their lives on the same foundation of faith, you know you are giving your child the best opportunities to learn, grow, and make choices that honor God.
Deciding where to enroll your child in school can be a challenging process, but remember, you do have a choice. The best way to see if Mansfield Christian School might be a good fit for your child is to schedule a visit, or download this list of questions to ask yourself about what really matters for your child's education.
Read our most recent article about the difference between private and public schools. We look forward to meeting you and your child!