When Will My Child See the 'Bigger Picture?'
Summer Blog Post
When Will My Child See 'The Bigger Picture?'
Christian parents often wonder at what point their child will begin to see the world from a more mature perspective. They know their child is growing older and his or her questions about life are growing more complex with each passing year. Older teens in particular may begin to ask challenging questions as, "Why is there evil in the world?" or "Why did God allow such a terrible thing to happen to such a nice person?"
The lack of adequate answers at this point can send a child's faith tumbling.
When it's time for high school, it's time to acquire a more mature perspective, specifically, God's perspective. If a child has been at Mansfield Christian for some time, then by this point, the spiritual markers of respect, wisdom, grace, and trust have already laid a firm foundation for the final stage of growth – perspective.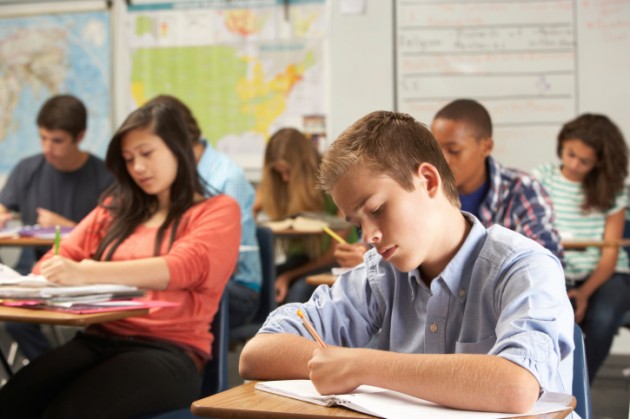 Gaining the right perspective on life at this age will include two primary understandings:
God is sovereign in all things – This is a fallen world, sin is real, and we are in a spiritual battle. Yet, God is good and He is at work in difficult things for His glory and our good. He cares deeply for us and even when we don't understand our lives or the world, we can trust that this is His story and He is always in control. God's sovereignty can be studied in every subject in our curriculum.
Not all worldviews are equal – This is the time to truly grasp what you believe and why you believe it. There are many worldviews competing for our attention and all claim to be acceptable as simply a matter of personal preference. Our students must critically understand these other worldviews and why they are at odds with the Gospel message. Our students must be prepared to give an answer for the faith and hope that they have in Christ alone. The understanding and defense of our faith can be studied and discussed in every classroom.
High school can be an exciting time of mature thinking as we learn to think critically about the world around us. It is a time to start seeing the bigger picture – a time to start viewing life from God's perspective. This is what we do every day in our high school classes at MCS. It is a blessing to come alongside our Christian homes and churches to ensure that our children are gaining the right perspective…indeed, we are BETTER TOGETHER.
« Back to Truth Matters: Superintendent's Blog