School Closet & Clothing Swap
Wednesday, May 15, 2019 - 2:00pm

School Closet Fitting & End of the Year Clothing Swap
THE BIG ONE!
Campus Wear Sale for 2019-2020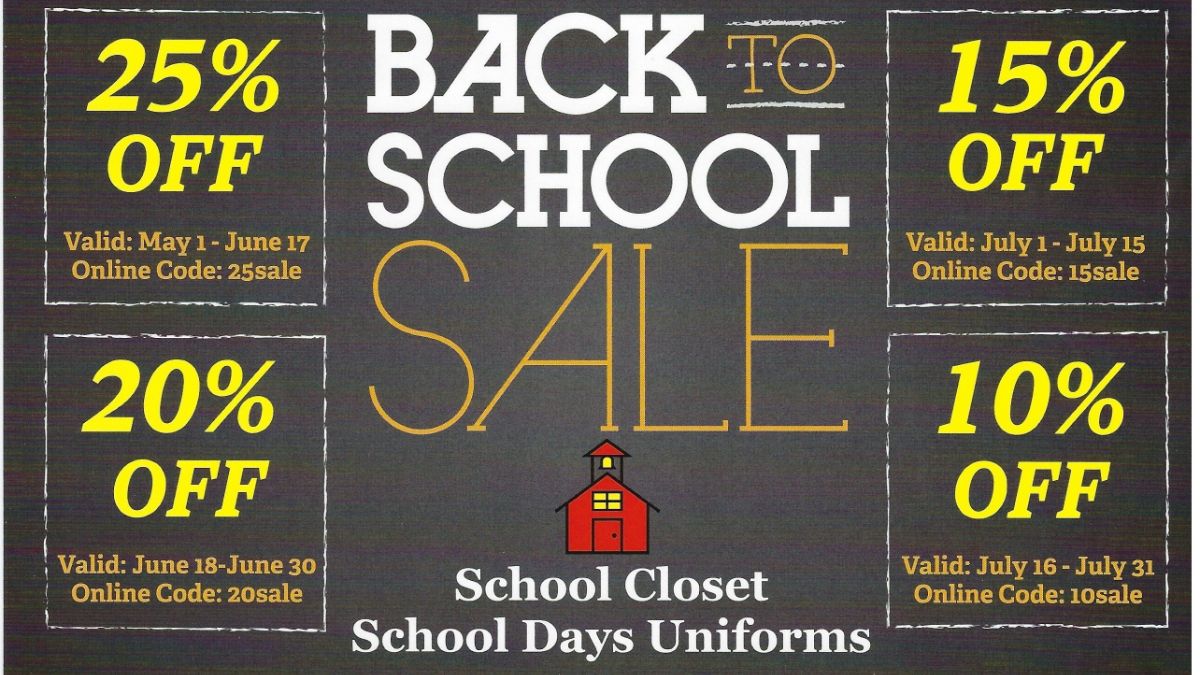 Don't miss this opportunity to order campus wear for next school year! Shop early and save! Take advantage of the 25% off discount from May 1st - June 17th!

Remember School Closet will happily exchange sizes if your student grows or changes sizes over the summer.

School Closet staff and clothing will be in the High School Choir Room on Wednesday, May 15th from 2pm-5:30pm. Stop in to have your students professionally measured and choose the correct size for next school year.

Please park in the high school parking lots and enter through Doors #3 or #8.
In an effort to help our families save on Campus Wear, an end of the year Clothing Swap is scheduled for

Wednesday, May 15th from 3:00-4:00 pm in the Multipurpose Room.



Clean out those closets, donate your gently used campus wear and receive tickets to choose new clothing for free! All items are also available for purchase at a cost of $4 each.





Please park in the back of the school and enter through Door #16.
« Back to Calendar