Independent Studies at Mansfield Christian School
"You shall love the Lord your God with all your heart, with all your soul, and with all your strength. And these words which I command you today shall be in your heart. You shall teach them diligently to your children, and shall talk of them when you sit in your house, when you walk by the way, when you lie down, and when you rise up." Deuteronomy 6:5-7
The Division of Independent Studies at Mansfield Christian School assists parents by providing support in the task of educating their children if they should choose this educational option.
The Division of Independent Studies is designed to:
Provide the opportunity for IS students to be enrolled as students of Mansfield Christian School
Support and encourage parents as educators
Foster fellowship among families
Offer supplemental opportunities for students, such as sports, music programs, drama, etc.
Offer a pool of resources and services – curriculum resource room,on campus classes for
students, field trips, ect.
Motivate with accountability– monthly visits with an experienced and certified teacher.
Independent Studies students can take post secondary classes upon qualification and have the option to take up to three classes on campus in junior high and high school. Elementary students attend classes two days a month with the option of a third day. We offer the benefits of a Christian school with the freedom of an educational option that is tailored to the individual student.
Included in the family tuition fee, families are equiped with MCS curriculum complete with teacher editions. A family, however, may choose curriculum more specifically tailored to meet their need. Independent Studies' students graduate with an MCS diploma upon completion of their high school requirements.
Educational options provide an extraordinary opportunity for parents to extend their training efforts in the lives of their school-aged children. With diligent effort, parents can successfully educate their children with the support of the IS program. The Independent Studies program exists to help parents with this opportunity and to enhance and supplement their efforts. Our intent is to offer a program that allows parents to be efficient with their resources, and effective in educating, training, and discipling their children.
It is my privilege to serve families who take the scripture literally "to train up a child in the way he should go."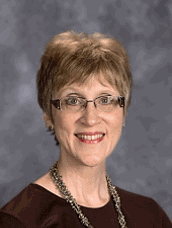 Charlene Eder
Independent Studies Principal
419-756-5651 ext. 219
About Us
The Independent Studies Program at Mansfield Christian School was founded in 1981 by a few parents that desired to teach their children at home under the direction of MCS utilizing the gym and a few classrooms each week. The attitude of the administration at that time was, "We are here to meet the needs of our community." Therefore, Mansfield Christian School opened their doors to the home school community. At that time, there were very few families teaching their children at home and those that were, did so with threat of having their children taken away from them. As the years evolved, Ohio passed rules governing home schooling that made it legal to teach children at home. It was during those early years that Mansfield Christian School created the Home School Program for grades K-6. Over the years, the program was renamed to the Division of Independent Studies and expanded to include students in grades Kindergarten through 12th grade. What a blessing for the last thirty years to have up to twenty-five percent of each graduating class, having had at least some of their schooling completed under this option. The Lord has truly blessed our program as we at MCS, have served the needs of the community.
Our Purpose
"These words which I command you today shall be in your heart. You shall teach them diligently to your children and shall talk of them when you sit in your house, when you walk by the way, when you lie down, and when you rise up." Deuteronomy 6:6-7 The Word of God lays the responsibility of child training directly upon the parents. Parents are to be actively involved in working with their children. Mansfield Christian School provides programs in which guidance is provided in the teaching of educational skills, but when it comes to child training, the teaching of some basic things as obedience, respect for other, and good habits, the parents are the main source for instruction.
Whom We Serve
Because we believe that parents are mainly responsible for the education of their children, we offer the Independent Studies Program as a choice to those who prefer teaching their children at home. Our main purpose is to offer a preference to those families who have a strong commitment, preferably based upon religious conviction, to teach their children at home. An interview process is conducted which puts high priority on the regular church attendance of the family and also on how much, if any, the main parent educator works outside the home.
Frequently Ask Questions
Here are some FAQ's from home school parents. If your question is not answered here or on our IS web site please feel free to contact Charlene Eder at 419-756-5651 Ext. 219.
1. Q. Do I have to have a teaching degree to participate in the IS program?
A. No, a teaching degree is not required.
2. Q. Do you offer classes for IS students?
A. Yes, we do offer classes for all grades of IS students.
3. Q. How do I choose which curriculum is best for my family?
A. As an Independent Studies family you will be assigned a coordinator to assist you in
making curriculum choices. We do not require you to use specific curriculum.
4. Q. Do you arrange field trips?
A. Yes, we arrange monthly field trips for grades K-8.
5. Q. Can my student be involved in MCS activities such as sports, music programs, &
drama?
A. Yes, all activities that are available to full-time MCS students are also available to IS
students.

6. Q. Can my high school student take Post Secondary Option classes receiving both high
school and college credit?
A. Yes, if your student qualifies to take PSO classes, they may take them on the MCS
campus or on a local college campus to receive high school and college credit. More
information about PSO classes can be found in the Secondary Academic Handbook.
7. Q. What about testing?
A. Testing is available and in some grades required for each student. Please see Testing for
IS on the IS main page.
8. Q. Will my student receive an MCS grade card, transcript and graduation diploma?
A. Yes, all IS students, grades 7-12, receive MCS grade cards. IS students also receive a
transcript and diploma upon graduating from MCS.