Support MCS
This is not a request for money, but rather a plea for prayer.

Although the administration and school board pray diligently to be good stewards of the school's finances, there are times when the larger school family must join us in fervent prayer for our financial situation. It is a challenge to communicate financial concerns because of our human tendencies to place blame and spread negative reports. Yet, with humility, we want to be honest and transparent – earnestly asking our supporters to go before the Lord on our behalf with a clear picture of the need.

1. Budget and Enrollment - Due to the economy, enrollment at MCS, like most private
institutions, is down this year in grades K-12. However, we are thankful that enrollment
increased in both the early childhood (PreK) and Independent Studies programs. As
stewards of the resources the Lord has given us, MCS must "live within its means." Pray
that the Board and Administration make wise decisions in accomplishing this task.

2. Cash Flow - MCS has been able to open up Mansfield Christian School through EdChoice
to families that perhaps otherwise may not be able to attend. An education that
celebrates the sovereignty of our Lord Jesus Christ is not only beneficial to Mansfield, but
the entire world. Simply put, EdChoice has allowed more children access to this teaching.
The main hurdle is that we can't access these funds until the allotted time determined by
the State of Ohio. Please pray that we are able to manage the school efficiently while
waiting for these funds.

3. Building Debt– MCS continues to have financial obligations due to the construction of the
new early childhood wing. This addition has been a tremendous blessing and we are
thankful for such a wonderful facility for our children. Our next milestone is the Nov. 1,
2011 bank payment of $600K. Please pray that we will continue to find supporters who
are led by the Lord to give to this ministry.

Taken separately, these concerns weigh heavily on the hearts and minds of the leadership team at MCS. When we consider them collectively as we are confronting all of them at the same time, the challenges seem even more daunting. It is good to know that the issues we face are of no surprise to the Lord and perhaps He will use this difficult time to draw MCS closer to Himself. In Judges 6-8, the Lord reduced the size of Gideon's army to only 300 men at a time when it seemed he needed the most men available. God limited the resources so that He alone would receive the glory for the coming victory! We too realize that it is only by God's hand that we will be delivered from these financial burdens and we want Him alone to receive the glory for what He may do at MCS.

MCS continues to play an important role in our community and around the world. Our culture desperately needs the impact of Christian young people that have been trained to see the world from God's perspective. We know this is a critical time for the movement of Christian education in America and we pray that God will enable MCS to further His kingdom work on earth. Every day, we seek to honor the sacrifices of those that have laid the foundations for this ministry, and serve the Lord by being faithful to our mission and purpose.

Your understanding of our need is important to all of us connected to MCS in some way. If you would like further information on anything mentioned above, please do not hesitate to call or email (smith.cy@mcsflames.org) me at the school. Thank you again for joining with us in prayer and may God richly bless you for your support of this ministry.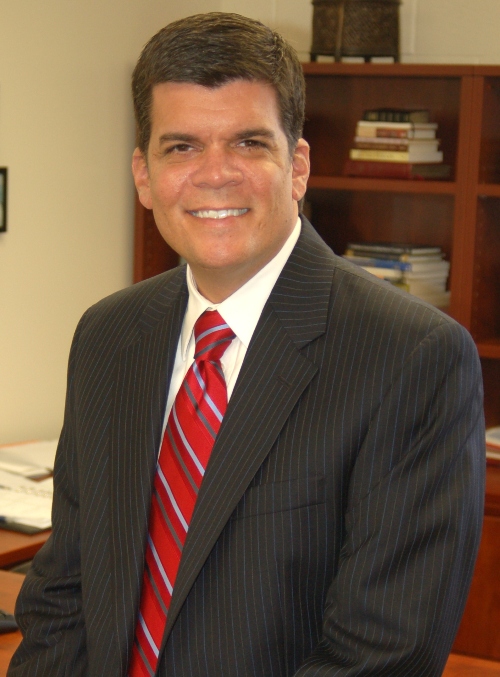 Dr. Cy J. Smith, Superintendent