Hall of Flames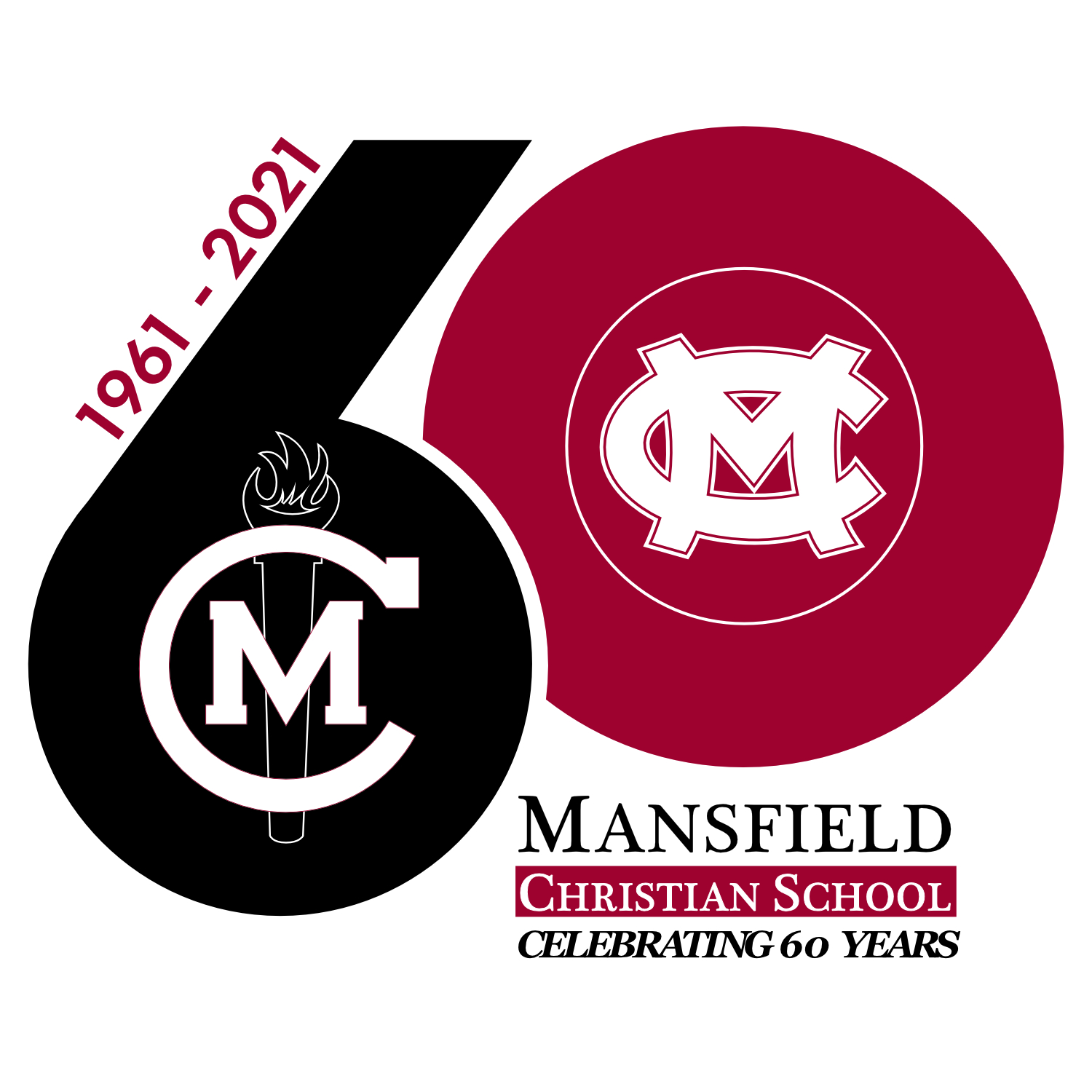 ATTENTION ALUMNI AND SCHOOL FAMILY!
Nominations Needed for the Seventh Induction of the MCS Hall of Flames
Mansfield Christian School will celebrate its 60th Anniversary in the fall of 2021! The anniversary celebration will include our seventh induction ceremony for the MCS Hall of Flames. The school is accepting nominations immediately and inductees will be notified as soon as possible to begin preparations. The purpose of the induction is to recognize graduates and former employees of MCS who have been exemplary in their service for the Lord.
The 60th Anniversary Celebration and Hall of Flames Ceremony will take place on Friday, October 22, 2021; all are welcome to attend! We are collecting items of school history from every decade such as pictures, plaques, clothing, newspapers, articles, trophies, videos, etc., to display at MCS and at the event.
If you have any items that illustrate our amazing heritage, we would love to borrow them for the occasion! Please contact someone in the Central Office at extension 200 if you would like to help in any way and thank you in advance!
If you would like to make a nomination for the Hall of Flames, simply email the MCS Superintendent, Dr. Cy Smith at smith.cy@mcsflames.org, and the information will be forwarded to the leadership team. Please include pertinent information such as:
Name, address, and contact information (if known) of nominee

Rationale for nomination

Years the nominee attended or was employed at MCS
The following criteria are to be considered for nomination:
Graduate or former employee must have clear Christian commitment including involvement in an evangelical church.

The nominee should have a clear, consistent, and positive testimony for the Lord (Philippians 3:7-10).

Nominee must have contributed to society in a significant way. This significance could be in a broad range of areas – church/missions programs or occupational areas.

Alumnus must have graduated at least 15 years earlier.

Nominees may be inducted post mortem.
Previously inducted Hall of Flames Honorees:
Rev. Tom Allen ('72)

Dr. Jeff Amsbaugh ('83)

Jeff Barnes ('83)

Tim Bartholomew ('89)

Ron & Lori Biddle ('76)

Judy (Witzky) Boggs ('75)

Eva Mae Brundage

Wendy (Abels) Case ('75)

Russell Enzor

Charlie Goodman ('75)

Kaye Hahn

Jack Herr

Carl Key

Winnie Lehnhart

Ellen (Motter) Lilly ('78)

Nate Lowe ('92)

Michael Mecurio

Dr. W. Fred Miser ('75)

Loretta (Barnhill) Mundy ('71)

Ruth Royer

Paula Smith

Chet Weigle

Scott Wilging ('77)