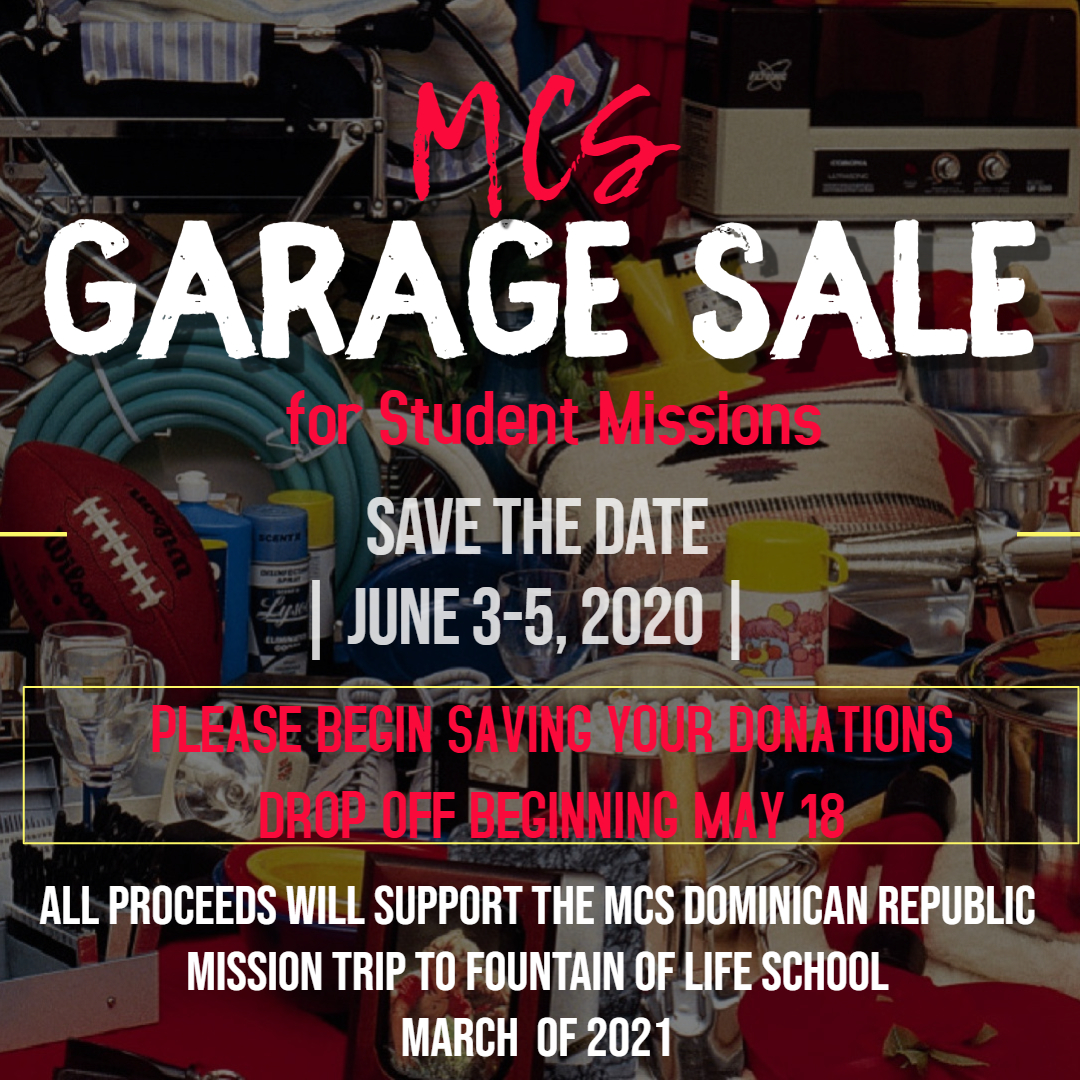 Your Donations Make a Difference!
To help raise funds for the trip as well as building and school supplies, we will be hosting a Garage Sale in the elementary gym on June 24-26, 2020 from 8:00-5:00 p.m. each day! We will also be open Saturday the 27th from 9:00 a.m. to 12:00 p.m.
We will be collecting all donated items in the Elementary Gym on June 8, 15 & 22 from 10am - 12pm. If you are unable to bring your donations during that time, please contact Charlene Eder at eder.charlene@mcsflames.org or Joy Smith at smith.joy@mcsflames.org to make other arrangements.
We are not accepting clothing with stains, outdated clothing, or any broken items.
If you would like to support this mission's trip by volunteering your time, and you are interested in organizing, pricing, or helping the day of the sale, please contact Charlene or Joy by email.
Copyright © 2020 Mansfield Christian School. All rights reserved.
Mansfield Christian School
is now enrolling for
2020-2021!