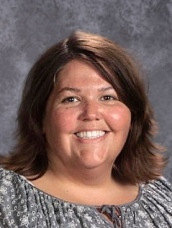 Meet Paige



Paige Them has been part of the MCS community since 2017. She is married to alumnus, Matt (MCS '95). They have 5 children attending MCS ranging from elementary to high school. Paige has been involved on campus as a parent, volunteer, teacher and now Director for the Independent Studies Department. The Thems attend Berean Baptist Church in Mansfield, Ohio.
Email Paige
| 419-756-5651 ext 219
The Independent Studies (IS) program at MCS has successfully built relationships between traditional and home education for over 30 years. Through Independent Studies, students pursue both on- and off-campus classes to meet their undergraduate requirements. With this unique approach to education students are fully enrolled yet have the flexibility to pursue special giftings and family centered education.

Both Elementary and Secondary IS students receive academic guidance, curriculum, and oversight by licensed educators. All IS students are able to participate in on-campus activities including choir, band, athletics, chapel and school clubs.