Varsity Boys' Soccer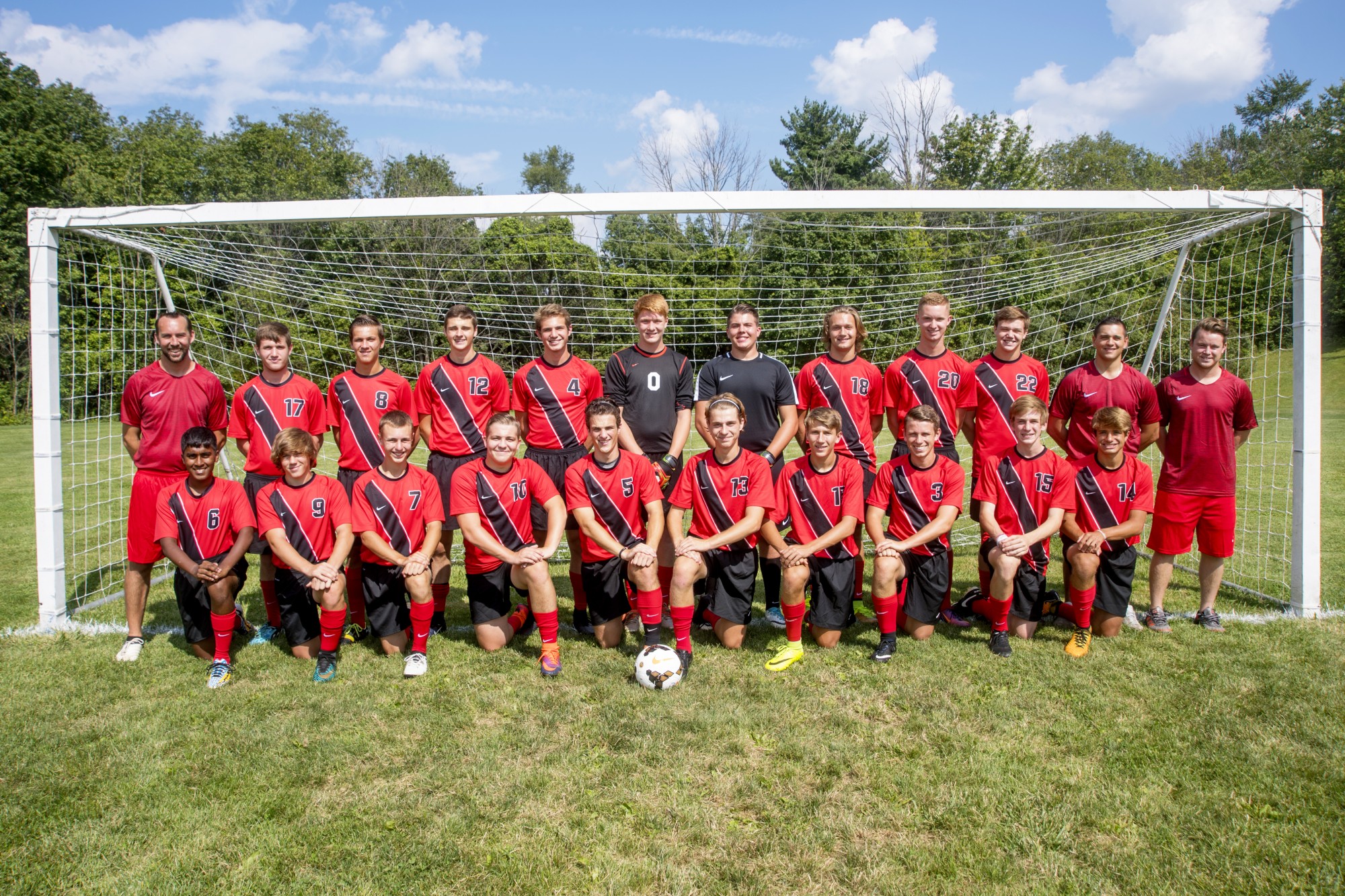 ---
---
---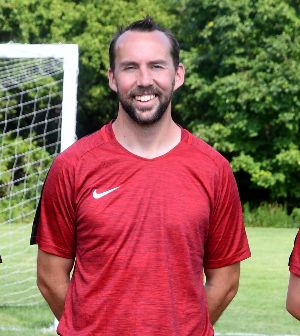 Head Coach:
Jesse Rider
Jesse works at Crossroads Community Church in Mansfield, Ohio. He and his wife Savannah have 5 amazing kids- Jaden, Natalie, Brooklyn, Bella and Madden. His favorite soccer team is Manchester City and the Columbus Crew. He has been coaching soccer for 15 years and playing soccer for almost 27 years.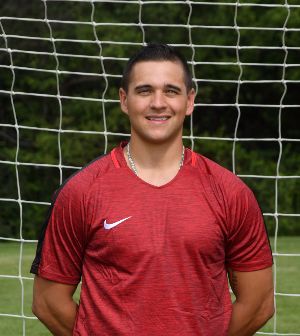 Assistant Coach: Michael Ralph
I started playing soccer at the age of four and graduated from Mansfield Christian in 2012, where our team made it to the final four. After graduation, I continued to play soccer at Bluffton University and graduated in 2016 with a major in Business Administration and Sports Management, and a minor in Coaching. Following college, I lived in Perrysburg and was employed with KeyBank in their management trainee program and coached Little Kickers,before enlisting in the Army National Guard. I am currently employed in the business/engineering department at Bay World Manufacturing and assisting the coaching staff at Mansfield Christian School.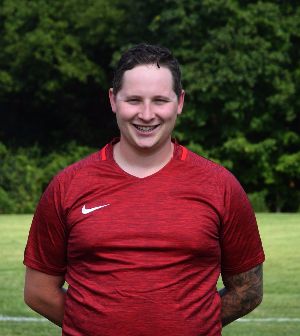 GK Coach: Alex Hickinbotham
I was born and raised in Mansfield. After attending Mansfield Christian K-12, I graduated in 2010. Following graduation I moved to Colorado Springs to attend New Life School of Worship for a 1-year program in Pastoral Worship Ministries. In May 2011, I graduated and moved back to Mansfield. Every fall since then I've had the privilege of coaching soccer at Mansfield Christian. From 2011-2013 I helped train the goalkeepers on the girls side, and from 2012-2017 I've trained the goalkeepers for boys.
'ÄčOver the years I've had the opportunity to train many goalkeepers, as well as coach several club teams when I'm not training here at MCS. I have a passion for the game and seeing young people develop and hone their skills and help show them how it applies to life. I'm blessed with an opportunity to coach young people and I'm excited to see what this coming season will bring! Go Flames
Favorite Verse(s):
Matthew 28:18-20 "Then Jesus came to them and said, "All authority in heaven and on earth has been given to me. Therefore GO and make disciples of all nations, baptizing them in the name of the Father and of the Son and of the Holy Spirit and teaching them to obey everything I have commanded you. And surely I am with you always, to the very end of the age."
Luke 12:22-26 "Then Jesus said to his disciples: "Therefore I tell you, do not worry about your life, what you will eat; or about your body, what you will wear. For life is more than food and the body more than clothes. Consider the ravens: They do not sow or reap, they have no storeroom or barn; yet God feeds them. And how much more valuable you are than birds! Who of you by worrying can add a single hour to your life? Since you cannot do this very little thing, why do you worry about the rest?"
---
Team Stats:
Sectional Championship: 1980, 1999, 2000, 2001, 2002, 2003, 2007, 2009, 2010, 2011, 2012, 2013, 2014,2015,2016
District Champs: 2000, 2001, 2002, 2003, 2010, 2011, 2012, 2013, 2014,2015,2016
Regional Finals: 1999, 2001, 2002, 2011, 2012, 2013, 2014,2015,2016
Regional Championship and State Final Four: 2000, 2011,2013, 2014
State Final Runner-up: 2013
State Champions: 2014
Mid Buckeye Conference Champions:
Boys Soccer 2013, 2014,2015